Compléments suite à mon intervention/conf :
https://voyagesdanslessystemesobscurs.org/fr/2023/11_23/vincent-bonnefille_bibliotheques-de-lombre
Transcrit :
https://pad.vincent-bonnefille.fr/s/dnGXhDFlx
File :
/home/vi/Documents/#PROJETS/@Voyages_Obscurs/__ShawowLibraries/notes_sh.md
Liens {bulles}
Bib de l'ombre
( et de la lumière : catalogues légaux )
( -> bulle https://liens.vincent-bonnefille.fr/?gxOl0A )
Hashtag / Catégorie {ici}
-> https://liens.vincent-bonnefille.fr/?searchtags=bibliothèque_librairie
BIBliographie
.bib : ShadowLibraries
↳ https://bib.vincent-bonnefille.fr/shelf/14
dont...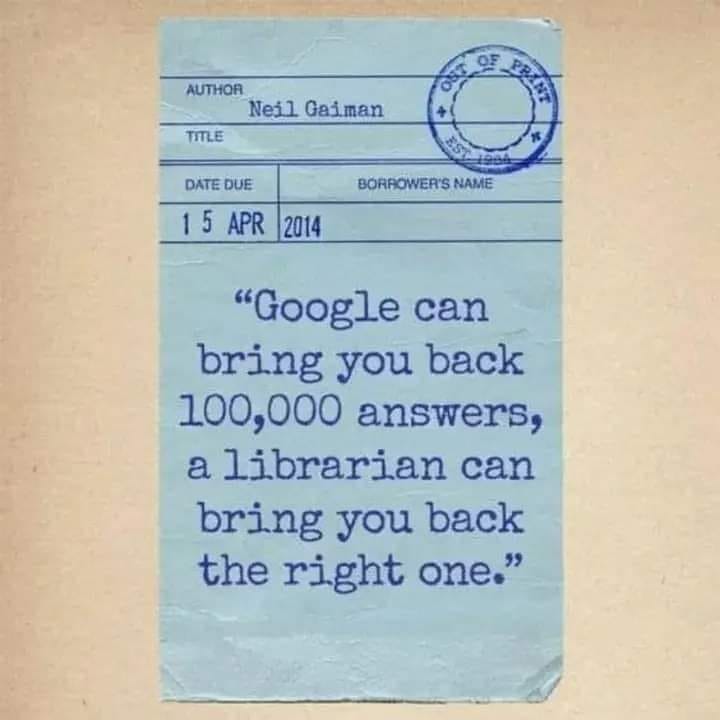 Inspirations
Article
Ressources
Exhibition
Un autre sujet / angle :
bibliothèques censurées et esprits malades :
( Julien Prévieux - Forget the Money + UnaBomber https://www.previeux.net/fr/works-forgetmoney.html ) + ( UnaBomber )
Shadowlibraries

avec :
Dušan Barok (Monoskop), Vicki Bennett, David Desrimais,
Craig Dworkin, Kenneth Goldsmith, Dina Kelberman,
@Marcell_Mars (Public Library), Tom McCarthy, Steve McLaughlin,
Emily Segal, Cornelia Sollfrank, Peter Sunde, Prodromos Tsiavos.
MIT / FBI story + Print the internet hommage / expo
( @Kenneth_Goldsmith 2014 )
+ Cinéphiles en colère
https://lundi.am/Cinephilie-la-piraterie-n-est-jamais-finie
Groups / Reddits
shadow_libraries
@Marcell_Mars
https://monoskop.org/images/7/73/Marcell_Mars_Interview_Neural_2013.pdf
Wikis
Bonus book bloc
Formations / Workshops / diwo
SCanners ( hard )
Fanzine + Photocopies + crowd_diwo
CopieRight /VS/ Photocopy
Bonus Fanzine
LiberTorian
Howto ( soft )
Anna's Library ( as Service )
Howto : store

Comment faire quand on est ban de la grande majorité des services (tels AWS)
/ou/ qu'on veut cherche un anonymat ?

↳https://annas-blog.org/how-to-run-a-shadow-library.html
Anna's Blog
Librarian: Before and after Calibre

27/11/2012

http://web.archive.org/web/20190314184829/https://www.memoryoftheworld.org/blog/2012/11/27/before-and-after-calibre-2/

Librarian: Why and How to Be(come) an Amateur Librarian

28/10/2014

http://web.archive.org/web/20190314194156/https://www.memoryoftheworld.org/blog/2014/10/28/why-and-how-to-become-an-amateur-librarian/
Datas
"A downloadable zine compiling wisdom and advice on balancing health with productivity, working through illness, and knowing when to take a break."
@TCI : The Cre­ative In­de­pen­dent
L'occidental piège comme il respire. C'est un art subtil, fruit d'une pratique ancestrale mêlant séduction, brutalité et planification. Enfumant les perceptions, il sait transmuer la puanteur morbide de ses pièges en une odeur de rose et de promesse de jouissance. C'est sa façon d'étendre ses ailes sur le monde. Il est doué pour se raconter des histoires dans lesquelles on sauve des vies alors qu'on en détruit. Des histoires de techniques qui soulagent du poids des jours, effacent les doutes, la vulnérabilité, éloignent la sensibilité. Jusque dans son langage, la plus petite trace de conflictualité est effacée. Les mots hydroalcoolisés que l'on s'échange nettoient le réel de ses tensions, de ses altérations. La vie, lessivée, perd son goût. La mort elle-même est à ce point siphonnée que son langage devient celui des statistiques.
[...] suite
. . .
"Piège le piège", sur lundi.am ["https://lundi.am/4138"]
revue littéraire de sabotage : Le Sabot
https://le-sabot.fr/Points-de-vente
dimanche 2 février 1997
Manifeste du Web indépendant
en français
par le minirézo
Le Web indépendant, ce sont ces millions de sites offrant des millions de pages faites de passion, d'opinion, d'information, mises en place par des utilisateurs conscients de leur rôle de citoyens. Le Web indépendant, c'est un lien nouveau entre les individus, une bourse du savoir gratuite, offerte, ouverte ; sans prétention.
Face aux sites commerciaux aux messages publicitaires agressifs, destinés à ficher et cibler les utilisateurs, le Web indépendant propose une vision respectueuse des individus et de leurs libertés, il invite à la réflexion et au dialogue
___ __ __
/ | _____/ /__________ ____ ____ _____/ /_
/ /| | / ___/ __/ ___/ __ \/ __ \/ __ \/ ___/ __/
/ ___ |(__ ) /_/ / / /_/ / /_/ / /_/ / / / /_
/_/ |_/____/\__/_/ \____/ .___/\____/_/ \__/
/_/
__HyperWeb 5D - Metavers Numérique centré sur l'Humain__
Mesh decentralized Unified P2P Fat Protocol Layer. Connectors between Libre Money, ScuttleButt, IPFS, ... Salamalec between Nodes and Human.
::
c'est quoi?
Le rêve d'un Internet sans
GAFAM_NATU
, sans Datacenter. Hébergé et opéré par nous tous... Un
réseau
asynchrone, anoptique, qui fonctionne par ami d'ami (
P2P
Anoptikon
).
It is autonomous, doesn't need permanent connectivity and is Human centered ONLY. It behaves like The "
BLOB
creature "
///
https://git.p2p.legal/axiom-team/astroport/src/branch/master/ANA/01.home/default.fr.md
>>>
Né dans les 70s de l'idée d'interconnecter les ordinateurs de la planète, colonisé par les marchands, les banques et les publicitaires, le réseau des réseaux ne ressemble aucunement au système d'information planétaire (IP) imaginé à l'époque! L'architecture client / serveur préférablement choisie aura donné naissance aux autoroutes et aux fermes de données (datacenters) actuelles. Consommatrices de ressources,
ces Forteresses exfiltrent nos données et petit à petit nous entraînent vers leur "
Cloud
" Privé Global. L'exploitation de nos données personnelles y est intensive pour notre bien-être et notre
sécurité,
en échange de la "gratuité" de leur services. Vous pensiez ne pas avoir le choix? Sachez que l'alternative Gratuite et Libre existe !!
===
3615
GAFAM_NATU
>>>
https://git.p2p.legal/axiom-team/astroport/src/branch/master/ANA/02.metaverse/default.fr.md
>>>
!!!! "P2P" / Web 4D /
Anoptikon
Blockchains Personnelles + IPFS + SSB