" A Live Mail Art Piece where a parcel containing a camera is sent to Julian Assange at the Ecuadorian through the Royal Mail. " 2013
' «Delivery for Mr. Assange» is a 32-hour live mail art piece performed on 16 and 17 January 2013. On 16 January 2013 !Mediengruppe Bitnik posted a parcel addressed to Julian Assange at the Ecuadorian embassy in London. The parcel contained a camera which documented its journey through the Royal Mail postal system through a hole in the parcel. The images captured by the camera were transferred to this website and the Bitnk Twitter account in realtime. So, as the parcel was slowly making its way towards the Ecuadorian embassy in London, anyone online could follow the parcel's status in realtime. '
---
Vidéos, interview_conférence ...
exposition Exposing_the_invisible thématique_revue
https://exposingtheinvisible.org/en/films/losing-control-delivery-for-mr/
exposition @The_Black_Chamber ::
https://vimeo.com/210417315
Opera Calling / Delivery for Mr. Assange / Random Darknet Shopper ...
https://vimeo.com/157831003 ( processus.créa.art <3 )
[ 41:50 ] Black --> Equador
exposition @The_Influencers (exposé long, plusieurs pièces) :
https://vimeo.com/147480984 2015
---
Vidéo présentation @Aaron_Swartz <3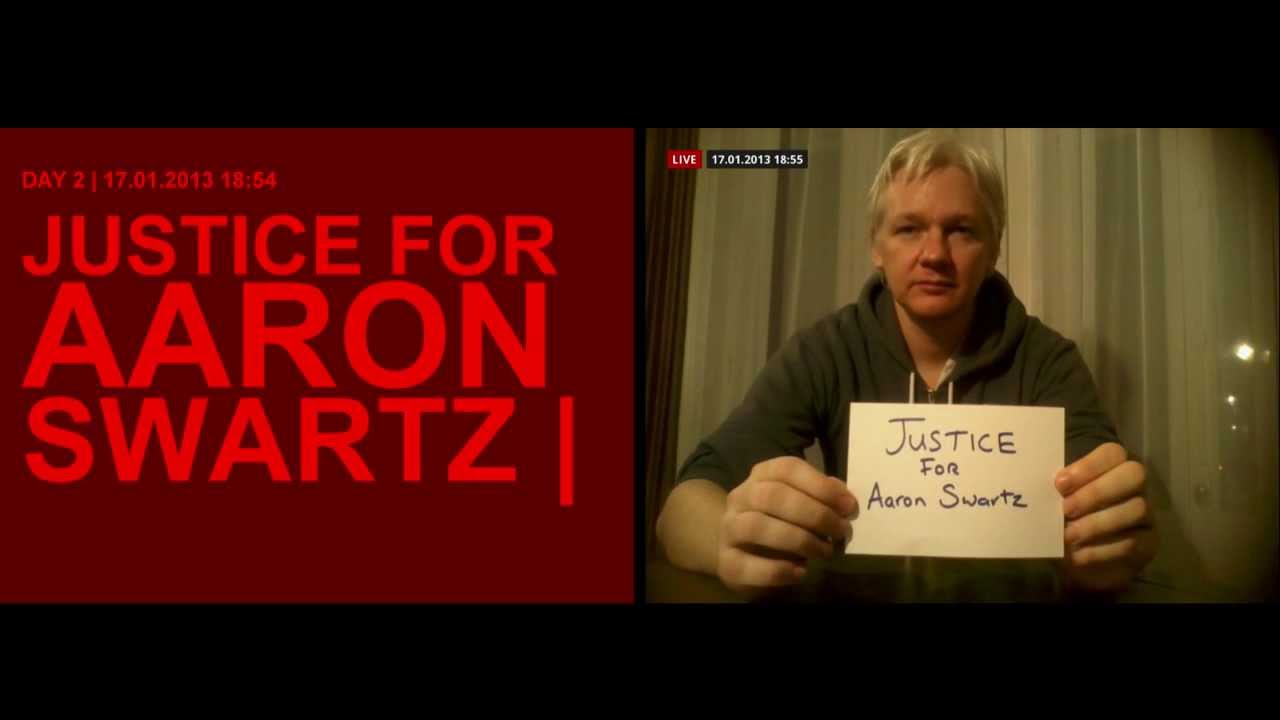 " This video looks at one of the most popular projects that //!Mediengruppe_Bitnik has worked on with bots, the Random_Darknet_Shopper. The project investigates how these autonomous systems work within a network that offers anonymity. "
Site du projet
https://wwwwwwwwwwwwwwwwwwwwww.bitnik.org/r/
2014 2015 2016
CONF
Opera Calling / Delivery for Mr. Assange / Random Darknet Shopper
BOOK / PUB
Expo / Buys
Artists
"Robot" achetant aléatoirement des produits proposés sur le catalogue d'une plateforme d'achat-vente sur Internet via un protocole d'échange sécurisant et anonymisant son origine (( le tout à l'aide d'une crypto-monnaie décentralisée des banques-États )).
à la //Kunst Halle St. Gallen 2014
"There is a parallel world beneath the surface of the Internet: the Darknet is an encrypted, invisible network that cannot be accessed by conventional browsers or search engines but is nevertheless used by millions. This digital territory is the impulse for cooperation between the artist collective !Mediengruppe Bitnik, the project :digital brainstorming from Migros-Kulturprozent and Kunst Halle Sankt Gallen."
« The Darknet –
From Memes to Onionland.
An Exploration »
In cooperation with !Mediengruppe Bitnik and :digital brainstorming
Article MoneyLab :
https://networkcultures.org/moneylab/2019/11/11/cryptorave-an-interview-with-omsk-social-club-mediengruppe-bitnik-by-maisa-imamovic/ 2019
"Filter mainstream, which eventually applies to monetized human experiences, calls for the imagination to design new narratives for being together. Some commodified experiences wear out faster than others, and some expand to become their different (perhaps better?) version. Clubbing too, is a part of experience economy, where feelings of boredom started to emerge (when exactly? has not been specified in the history yet). At the same time, clubbing currently seems to be the richest context for experimentation. Due to my personal perplexity, and inability to guesstimate the direction in which these experiments are going, I digitally approached the people behind the CryptoRave project, as an attempt to demystify this foggy cloud."
God is code
!Mediengruppe Bitnik,
Rybn
cryptocurrencies
Artists
. @!Mediengruppe_Bitnik
.. (design by Christoph Knoth and Konrad Renner)
. Date
.. 2017
. Description
.. !Mediengruppe Bitnik's first monography injects code on online bookstores through its title: a line of Javascript that displays an alert popup.