" A collection of introductory technology tutorials covering Linux, Web development, general problem solving and graphic design. "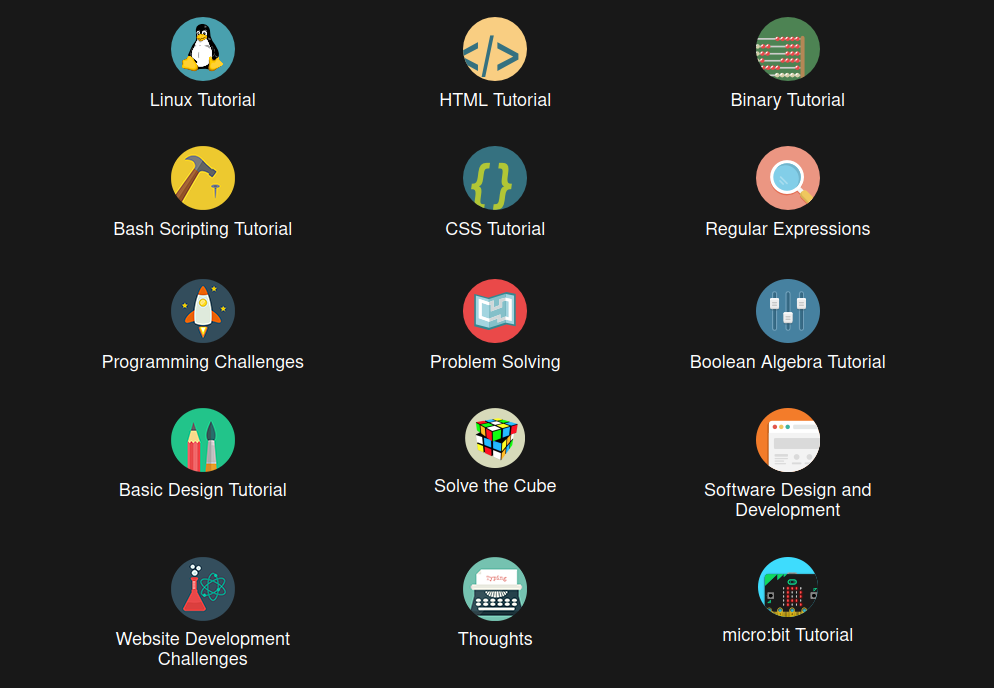 Content sharing / reading
Tableaux
---
IDE en ligne
Il y a plein d'IDE qui sont "passés" online !
( des interfaces graphiques de développement )
VSC s'y est mis : https://vscode.dev
( on est chez Microsoft, bof bof )
J'utilisais : https://www.codetogether.com
Chez la concurrence directe il y a :
https://www.jetbrains.com/code-with-me
Ya aussi :
... https://duckly.com
... http://demo.icecoder.net / https://replit.com / https://codesandbox.io
. . . mais on peut trouver plus modeste, simple
web_master VS indieweb ;)
Progra. Dev.
Pensez aussi aux variants et variances d'éditeurs collaboratifs tel EtherPad :
https://liens.vincent-bonnefille.fr/?searchtags=EtherPad
Par exemple :
LiveCode - Editors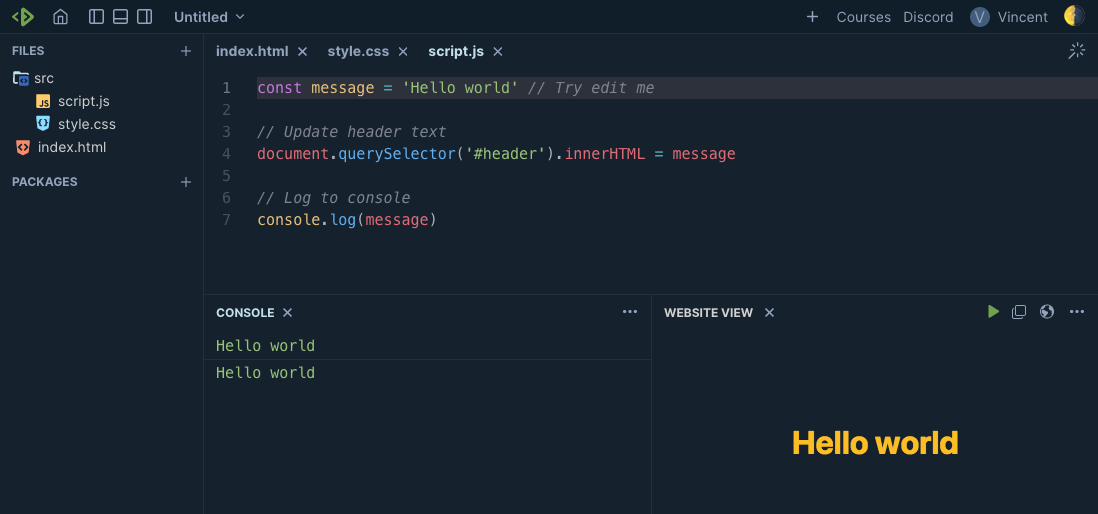 Kanboards / Organisation
Un petit script pour motiver l'exploration du code des pages web.
J'aime découvrir les traces humaines glissées dans le code, comme autant de signes d'une présence au travail, laissant des <-- commentaires --> postumes, aux futurs lecteurs autant qu'à soi même, des nota bene, des corrections, les notes de version, etc
C'est d'autant plus vrai avec le web (ré)créatif, artisan, fait main, fait avec cœur.
Je pense à ... https://liens.vincent-bonnefille.fr/?Rv_BMw
@James_Bridle est artiste, chercheur...
https://bib.vincent-bonnefille.fr/author/stored/19 je lis Le nouvel âge de ténèbres
"I evoke the term 'handmade web' to suggest slowness and smallness as forms of resistance."
— J. R. Carpenter
Cours d'HTML autour du fait-main (hand-made)
ressources bien pensées, exercices
,-.
`-. U P E R cool folder-architectured co-www-exhibition
index
page
ftp
(
2020
)
`-'
@the_wrong
: digital art biennale
https://thewrong.org
the squatted.online embassy reflects on the possibilities of squatting a digital space ♦ in the context of our exhibition, we try to look at the internet as an architectural space where each webpage is a building ♦
+>
https://squatted.online/squat/mailbox/call-for-artists.html
:
2019
:
Back in
2003
, Steven Johnson [1] highlighted some of the major aspects of the internet by describing it as a city. Indeed, the web has been built and experienced by many people; wide participation has fueled its growth, yet this interconnection is cordoned into parts, each retaining its own independence.[...] For this reason, algorithms on social media, or any other kind of tracking algorithms, act as a reminder that the promise of a free internet has evolved into a powerful surveillance tool.
...
Edit javascript into a html page with `eval()`...
https://squatted.online/squat/main_entrance/staircase/meta-mezzanine/
Some strange blank pages with strange links in source code
An happy messy place
...
txt interessant sur le cyber-squatting, ses limites (et contradictions)
https://liens.vincent-bonnefille.fr/?QE9y1Q
---
Electro + eZine
édition_zine
https://squatted.online/squat/main_entrance/staircase/floor_2/bedroom_1/drawer/index.html
via :
https://www.are.na/minkyoung-kim/low-tech-network
1 Websites are places. They provide services and social environments. Like architecture, they distribute access and atmospheric context to these resources: Watching a video on Nowness is different from watching a video on YouTube.
2 Websites are inherently public. Architecture is by nature a public discipline. Both buildings and websites are built realities. They are part of the fabric of societies that are now both physical and virtual.
3 Websites are inhabited. They become part of societies through the interactions they enable. They are homes to communities, to thoughts and approaches. They may be privately owned and operated, but inhabited and used by the public. As buildings, websites are where we spend our lives.
4 Websites are local, despite their distributed nature. Websites adhere to culturally established patterns, languages and user expectations in similar ways architecture does. Buying an onigiri from a 7-11 branch is different from buying a pretzel from a Bavarian bakery.
Quelles sont les options ?
Trouver un hébergement et un nom de domaine
Suggestions pour trouver hébergement et domaines
Utiliser un outil en ligne comme GitHub
Utiliser un EDI web tel que Thimble*
Publier via GitHub
Lectures pour approfondir dont
https://www.codecademy.com/learn/deploy-a-website
Replier
Replier tout
Déplier
Déplier tout
Êtes-vous sûr de vouloir supprimer ce lien ?
Le gestionnaire de marque-pages personnel, minimaliste, et sans base de données par la communauté Shaarli