" A Live Mail Art Piece where a parcel containing a camera is sent to Julian Assange at the Ecuadorian through the Royal Mail. " 2013
' «Delivery for Mr. Assange» is a 32-hour live mail art piece performed on 16 and 17 January 2013. On 16 January 2013 !Mediengruppe Bitnik posted a parcel addressed to Julian Assange at the Ecuadorian embassy in London. The parcel contained a camera which documented its journey through the Royal Mail postal system through a hole in the parcel. The images captured by the camera were transferred to this website and the Bitnk Twitter account in realtime. So, as the parcel was slowly making its way towards the Ecuadorian embassy in London, anyone online could follow the parcel's status in realtime. '
---
Vidéos, interview_conférence ...
exposition Exposing_the_invisible thématique_revue
https://exposingtheinvisible.org/en/films/losing-control-delivery-for-mr/
exposition @The_Black_Chamber ::
https://vimeo.com/210417315
Opera Calling / Delivery for Mr. Assange / Random Darknet Shopper ...
https://vimeo.com/157831003 ( processus.créa.art <3 )
exposition @The_Influencers (exposé long, plusieurs pièces) :
https://vimeo.com/147480984 2015
---
Vidéo présentation @Aaron_Swartz <3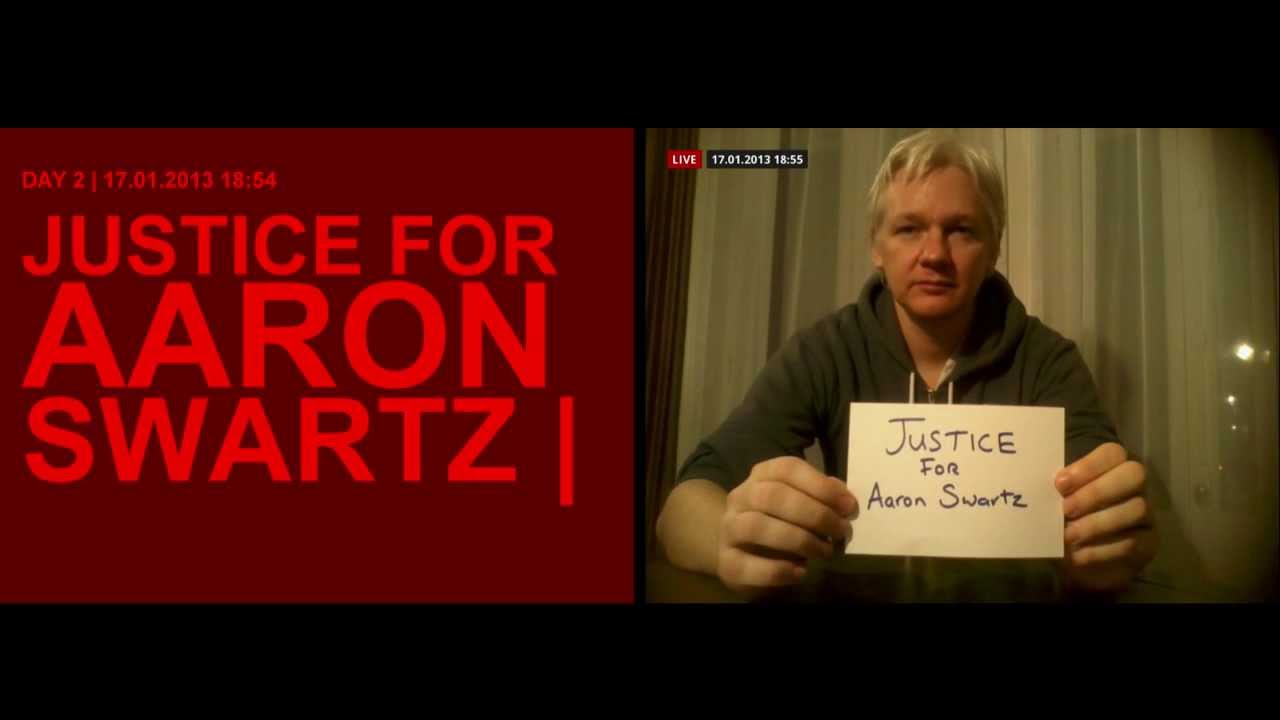 En 2010 est débutée une mise aux enchère des affaires de l'arnaqueur @Bernard_Madoff .
C'est l'Affaire du siècle (source : france24)
Il est Inculpé en 2008 il meurt en 2021 ...
Question :
peut-on faire la psychanalyse du capitalisme ?
... Envoutement capitaliste. Sorcellerie algo ...
L'occasion fouineuse, indiscrète, de rentrer par la petite porte dans l'entre du diable...
voire même dans sa tête... et avec elle l'inconscient tout entier du capitalisme et néo_libéralisme . Ce ready_made devient l'image-instantané, l'archive, d'un crime... que l'artiste @Julien_Prévieux est allé extraire du réel pour nous ... Forget the Money contient plusieurs œuvres-morceaux d'installation... exposée en 2011 .
" Ces ouvrages aux titres prémonitoires (End in tears, No second chance, The World is Made of Glass, The investigation, Inventing Money,…) semblent fonctionner comme autant de reliques, empruntes d'un fétichisme ambigu, reposant bien évidemment moins sur leur qualité que sur le destin de leur propriétaire. "
---
Suivons @Bernard_Madoff : éminence grise du Capitalisme, l'homme qui ensorcela les (ultra)riches ... pour finir lui aussi au cachot. Un savant montage à la /Ponzy/ l'avait érigé en fortune iconique (dont la chute perpétue le nom). L'affaire Madoff. Celui qui a dupé les riches spéculateurs. Celui qui ne lisait pas que Marx.
Une arnaque pyramidale qui dépend des dons des uns (en bas de la pyramide, toujours plus nombreux.nombreuses) pour rembourser l'investissement des autres.
Une arnaque qu'on appelle ruissellement d'habitude.
Qui repose sur la confiance dans le système.
Dans le fait aussi d'un colportage positif.
Les membres de ce genre de modèle doivent convaincre leurs prochains qu'ils.elles doivent aussi participer à ce gain facile, sans risque, hors norme sur le marché du risque et de l'investissement.
Une duperie collective qui augmente la rumeur, augmente la taille du réseau...
Ce pourrait être une tontine, un réseau d'ami.e.s f2f .
Mais le pair principal qui centralise ce maillage est en fait un faux ami : un ennemi.
C'est ainsi une figure romanesque, habile caméléon, parlant le langage de ceux.celles qu'il trahis.
Mais qui, jusqu'à ce point, tant que le secret est sauf, ne fait que leur chuchoter tout bas ce qu'ils et elles ont envie d'entendre : dormez, votre argent travail pour vous.
Une tromperie.rusée qui à un moment devait s'effondrer sous le poids des bénéfices promis.
---
Pause
Une centralisation cachée du pouvoir.
Un modèle de la vente par prospection (je pense à certaines sectes) ou aux produits fake
@G-Milgram à fait une vidéo à ce sujet sur Le coaching PYRAMIDAL !
Repause
Un épisode sur @France_Culture : Julien Prévieux : Forget The Money
https://www.franceculture.fr/emissions/les-carnets-de-la-creation/les-carnets-de-la-creation-du-lundi-27-aout-2018
---
Une œuvre qui a une place toute particulière dans mon corpus bestiaire des réseaux occultes du capitalisme. C'est la première que je présente en cours, à Paris 8.
Qui me mènera ensuite sur les traces d'/Una-Bomber/ et son terrorisme primitiviste anti-modernité-technologique... une figure elle aussi d'épouvante, devenue muséale en 2009 2010 et devient un vrai copy.cat_meme ... jusqu'à être adapté(e) en série pop en 2017 (un papier d'openedition)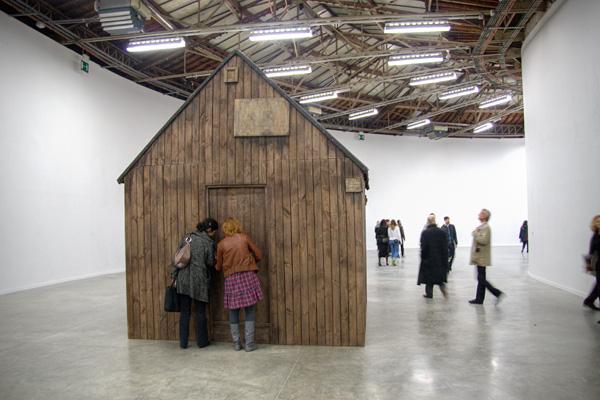 Voir/lire L'exposition Chasing Napoleon au Palais de Tokyo
et...
https://we-make-money-not-art.com/chasing_napoleon_at_the_palais/
I first saw Robert Kusmirowski's replica of the cabin at the New Museum's After Nature exhibition but crammed as it was among many other artworks it didn't have the impact that the vast space of the Palais de Tokyo gave it. I love Kusmirowski's work (see Wagon and Machines from a past that never was) but this is a frustrating piece. You want to get inside but all you can see is the stern outer shell of the cabin.
Dora Winter, The Unabomber Book Collection, 2008 – 2009
https://esprimetheen.wordpress.com/2016/02/12/une-bibliotheque-celle-dunabomber/
Des images de la cabane et intérieur
https://historiamniejznanaizapomniana.wordpress.com/2021/04/05/ted-kaczynski-unabomber-terrorysta-polskiego-pochodzenia/
Une série Netflix
https://www.netflix.com/fr/title/81002216
via https://liens.vincent-bonnefille.fr/?CdNIXA . Bib.PDF
via https://we-make-money-not-art.com/taking-data-packets-for-a-ride-an-interview-with-mario-santamaria/
...
https://issuu.com/aksioma.org/docs/aksioma_postscriptum_37_eng_brusadin
https://www.flickr.com/photos/165651316@N06/albums/72157713172279953
http://mariosantamaria.net/Unfixed-infrastructures/TRACE-ROUTE_Natalie-Kane_Unfixed-Infrastructures_ENG.pdf
https://vimeo.com/396779096
https://vimeo.com/402631657

https://www.flickr.com/photos/165651316@N06/49556271956/in/album-72157713172279953/
https://www.flickr.com/photos/165651316@N06/49556512757/in/album-72157713172279953/
Résidence de @Kristina_Solomoukha & @Paolo_Codeluppi ( @aR )
Sur une invitation de Catherine Baÿ et avec la joyeuse participation de Laure Mathieu, Fabrice Bourlez, Bernhard Rüdiger, Famille Rester.Étranger, Alice Lejeune, Vincent Bonnefille et d'autres invités surprise.
Vernissage dimanche 26 septembre à partir de 18h 2021
19 h 30 invitation culinaire – Manger le pattern, Bernhard Rüdiger
... retrouvez leur beau texte en pdf sur l'apparition des formes et des sens...
... et oui, j'y participerai avec une intervention gesticulée :)
... sans doute accompagnée d'une chat_chouquette
... à @The_Window où je suis webmaster et ancien résident
Workshop 2019
https://pivilion.net/2019-workshop/
https://pivilion.net/tag/rpi/ 2020
via : https://schloss-post.com/art-dark-net/ ( @Schloss_Post interview_conférence )
On y voit un environnement_desktop de recherche_création en atelier_workshop / cours ...
Une exposition des terminaux ( cli_bash ) : une résidence
ça code : @Dina_Karadžić et @Vedran_Gligo
Pivilion is a decentralizing open source darknet web server project and gallery management software for the creation of autonomous & uncensored digital media art online galleries. It runs on low cost Raspberry Pi hardware and is built on top of Raspbian GNU/Linux with a server and Tor networking built in, utilizing the Tor network to host exhibitions out of the box.
Each Pivilion device receives a Tor onion domain automatically the first time it's activated. The system provides the user with a CMS for publishing multimedia or websites within a gallery. It's designed so that the author-curator can use any network (even public networks behind firewalls) to host an online exhibition.
via : https://schloss-post.com/the-first-schlosspost-web-residents/
Install Readme Git
https://gitlab.com/hacklab01/pivilion/-/wikis/pivilion-manual-setup
Ressemble à une adhoc_piratebox
DEAD .onion : http://pivilionumi6b3kg.onion/pavilion
org https://hacklab01.org <3 glitch aesthetique_goût hack
+) https://thewrong.org
Higher Resolutions made with Hyphen Labs as the lead artists for the Tate Exchange at Tate Modern. "Higher Resolution", which ran for two weeks in September 2019 , used interactive artwork, talks from international technology experts, and hands-on workshops to examine the state of power and privacy online — from widespread surveillance, to how AI is shaping human culture and relation- ships, to the threats emerging technology can pose to human rights. Artists and speakers
NB : Traçage au sol d'un itinéraire interieur des visiteurs à qui l'on pose des questions...
Nothing to Hide, Realy ? YES or NOT
,-.
`-. U P E R cool folder-architectured co-www-exhibition
index
page
ftp
(
2020
)
`-'
@the_wrong
: digital art biennale
https://thewrong.org
the squatted.online embassy reflects on the possibilities of squatting a digital space ♦ in the context of our exhibition, we try to look at the internet as an architectural space where each webpage is a building ♦
+>
https://squatted.online/squat/mailbox/call-for-artists.html
:
2019
:
Back in
2003
, Steven Johnson [1] highlighted some of the major aspects of the internet by describing it as a city. Indeed, the web has been built and experienced by many people; wide participation has fueled its growth, yet this interconnection is cordoned into parts, each retaining its own independence.[...] For this reason, algorithms on social media, or any other kind of tracking algorithms, act as a reminder that the promise of a free internet has evolved into a powerful surveillance tool.
...
Edit javascript into a html page with `eval()`...
https://squatted.online/squat/main_entrance/staircase/meta-mezzanine/
Some strange blank pages with strange links in source code
An happy messy place
...
txt interessant sur le cyber-squatting, ses limites (et contradictions)
https://liens.vincent-bonnefille.fr/?QE9y1Q
---
Electro + eZine
édition_zine
https://squatted.online/squat/main_entrance/staircase/floor_2/bedroom_1/drawer/index.html
via :
https://www.are.na/minkyoung-kim/low-tech-network
"LES RÉSEAUX CONSTITUENT LA STRUCTURE DE NOTRE SOCIÉTÉ ET LEUR NATURE DISSIMULÉE EN FONT DES SUJETS DE RECHERCHE RICHES ET FASCINANTS. NOUS NOUS CONSIDÉRONS COMME DES PORTRAITISTES DE CES OBJETS CONTEMPORAINS, RÉVÉLANT LEURS CARACTÉRISTIQUES POUR TENTER DE MIEUX LES COMPRENDRE".
Lire l'interview de Raphaël Bastide et Louise Drulhe par Daniela Baldelli de la galerie @Rinomina .
https://legacy.imal.org/fr/expo/waysofconnecting/renamingtheweb/interview
"Programmes Python, Ordinateur, Installation en réseau 2017
« Dataghost 2 » est une machine computationnelle introspective, kabbalistique et récursive. Elle étudie inlassablement les traces écrites de son activité interne, les logs, dont l'exégèse donne forme à des séries de commandes compulsives qu'elle exécute frénétiquement. La machine forge des fragments de code en s'inspirant de l'herméneutique de la Kabbale, et plus particulièrement des techniques de la Gematria. Elle opère par associations alpha-numériques, par corrélations et substitutions de signes, pour interpréter ses logs (des daemons, du kernel, du système, du réseau, des autorisations, etc), générant ainsi des milliers de commandes bash qui seront pour la plupart incohérentes et inopérantes.
De temps en temps au hasard et malgré une syntaxe pour le moins hérétique, certaines tâches parviendront à s'exécuter. C'est alors que la dimension performative du langage computationnel prend vie dans cette exécution. La machine réalise alors une sorte de rituel d'invocation d'un Golem numérique. Et le risque est réel pour la machine, car ces différentes actions peuvent à force de cumul, saturer ses capacités de calcul, provoquer un arrêt partiel ou total des fonctions primaires de son architecture logicielle ou encore dépasser le seuil critique de ses limites physiques conduisant à la surchauffe de ses différents composants électroniques, voire à la destruction des couches physiques de l'ordinateur.
Cette activité computationnelle auto-destructrice sera perceptible, les commandes invoquées par la machine sont imprimées continuellement, jusqu'à l'inéluctable arrêt du fonctionnement."
http://www.rybn.org/dataghost/
Autre source d'information ( quelques images d'exposition ) 2016
http://archive.artefact-festival.be/2017/en/program/dataghost-2-2016.html
https://we-make-money-not-art.com/dataghost-2-the-kabbalistic-computational-machine/ <3
@WeMakeArtNotMoney
" This video looks at one of the most popular projects that //!Mediengruppe_Bitnik has worked on with bots, the Random_Darknet_Shopper. The project investigates how these autonomous systems work within a network that offers anonymity. "
Site du projet
https://wwwwwwwwwwwwwwwwwwwwww.bitnik.org/r/
2014 2015 2016

"Robot" achetant aléatoirement des produits proposés sur le catalogue d'une plateforme d'achat-vente sur Internet via un protocole d'échange sécurisant et anonymisant son origine (( le tout à l'aide d'une crypto-monnaie décentralisée des banques-États )).
@Eva_Franco_Mattes en 2015
https://0100101110101101.org/dark-content/
"A series of video installations about internet content moderators. Contrary to popular belief, the removal of offensive material from the Internet is not carried out by sophisticated algorithms. It is the nerve-wracking, demanding job of thousands of anonymous human beings: people disguised as algorithms.
We have interviewed one hundred moderators, and created videos in which avatars with computer-generated voices speak in their place, recounting memories about content they removed from the web, including pornography, sexual solicitation, racism.
The six episodes were released periodically only on the Darknet. To watch them download the Tor Browser and go to http://5cqzpj5d6ljxqsj7.onion " dn_tor_onion .onion
Replier
Replier tout
Déplier
Déplier tout
Êtes-vous sûr de vouloir supprimer ce lien ?
Le gestionnaire de marque-pages personnel, minimaliste, et sans base de données par la communauté Shaarli